How do you create groups via CSV?
Admins can invite users to the organization using CSV files. The CSV should be organized in columns such as First Name, Last Name, Email, and a group attribute like "Grade". The last column is how you can sort volunteers into groups. Download CSV template here. You can also enter emails directly in your POINT dashboard to create a group. Only invited volunteers will be members of the group.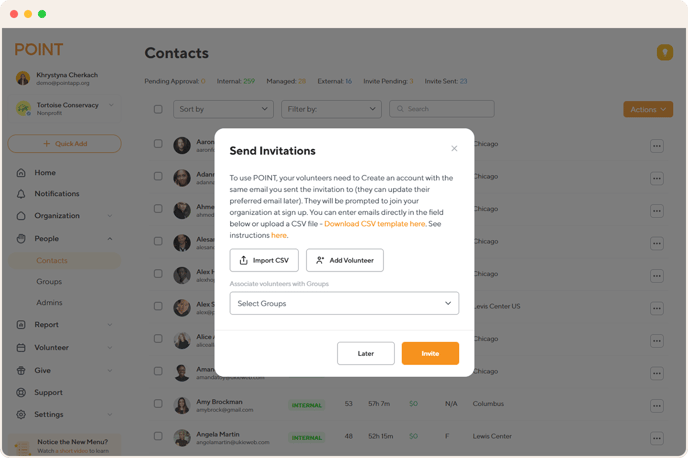 Questions? Email us at support@pointapp.org.